Notice of Exhibit at Regenerative Medicine Japan 2022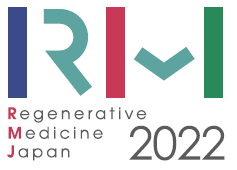 Oji Holdings Corporation will have a booth at Regenerative Medicine JAPAN 2022 to be held at Pacifico Yokohama from October 12 (Wed.) to 14 (Fri.), 2022.

Regenerative Medicine JAPAN 2022 is an exhibition of cutting-edge research, results, products, and technologies that aim to accelerate and industrialize research and development in the field of regenerative medicine, including iPS cells.

BioJapan, the world's oldest biotechnology exhibition (since 1986), and healthTECH JAPAN, which focuses on providing new value through the fusion of digital technology and life science, will be held concurrently at the same time. This will be one of the largest event in Asia, consisting of exhibitions, seminars, and partnering.

Business matching and partnering between industry, academia, and government is not limited to Japan, but also aims to accelerate global open innovation by participation of many companies, startups, academia, and research institutions from overseas.

At our booth, we will introduce CellArray™, a culture substrate that allows cells to be oriented simply by seeding.

Interviews and consultations will be also available on the day of the event, so please stop by our booth when you visit the venue.

We are sincerely looking forward to seeing you at our booth.
Exhibition Title: Regenerative Medicine Japan2202
Dates: October 14 (Wed.) – 16 (Fri.), 2020, 10:00 – 17:00
Venue: Pacifico Yokohama (access)
Products to be exhibited:
CellArray™ 35mm dish, CellArray™ 96-well plate
Booth number: R-26